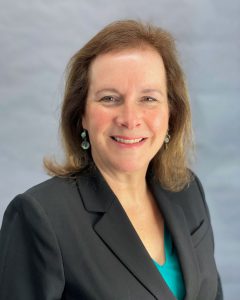 Murray, Utah – 01/12/2023
FinWise Bank, a subsidiary of FinWise Bancorp, is pleased to announce that Meg Taylor has been appointed as the Bank's new Senior Vice President and Chief Accounting Officer. Taylor brings over 30 years of experience in the finance and accounting industries.
As Senior Vice President and Chief Accounting Officer, Taylor will lead the Bank's financial and regulatory reporting functions. She will also assist FinWise Bancorp with SEC Reporting, technical accounting research, and internal controls over financial reporting.  Her extensive experience in the industry and knowledge of accounting principles will be instrumental in supporting FinWise's continued financial growth.
"Meg is a proven talent with a track record of success due to her exceptional skills in SEC reporting, regulatory reporting, strategic planning, forecasting, and financial analysis," said Kent Landvatter, CEO of FinWise Bank. "She brings a wealth of banking industry experience that further strengthens our team, and her expertise will be invaluable to the continued growth and maturation of FinWise."
Prior to joining FinWise, Taylor served as SVP and Treasurer at Capital Bank. Previous to that, she served as EVP and Chief Financial Officer at Access National Bank, where she provided leadership, direction, and management of the finance and accounting teams over the consolidated $3 billion banking, mortgage, and trust entities. Taylor was also employed by DHG, LLP, working her way from senior accountant to partner in ten years.
Taylor holds a BBA in Accounting from Kennesaw State University and is a certified public accountant.